Prince of Wales Island, Alaska
Getting to Alaskan Escape
Thorne Bay, Prince of Wales Island, Alaska
Via Air : 
Ketchikan – 
To Alaskan Escape – Thorne Bay, Prince of Wales Island
Via ferry
Prince of Wales Island
Prince of Wales Island is the third largest island in the United States.  At 140 miles long by 45 miles wide, only Hawaii and Kodiak Islands are bigger.  With 990 miles of shoreline, is it any wonder that fishing is the major tourist attraction?
The Climate is temperate, being influenced by the Japanese current.  Prince of Wales Island gets an average of 120 inches of rain per year.  The summer temperature range from 49º to 82º F so plan on wearing lots of layers.  Waterproof, breathable fabrics are ideal.  Rain can come at any time, so if you have a favorite set of rainwear, bring it.  Alaskan Escape does have a limited assortment of rainwear we can loan out.  Daylight on the longest day of the year in June is about 15 1/2 hours, also known as fishing time.
Wildlife is not limited to the sea around you.  Expect to see Sitka black-tailed deer in the area and don't be surprised to see Black Bear.  The island also supports several packs of wolves.  Bald eagles are a common sight, as are blue heron, kingfishers, cormorants, ducks and geese.  Even the tiny hummingbird makes the trip all the way from Mexico each summer.
Tongass National Forest – Most of Prince of Wales Island is in the largest national forest in the United States.  It is nearly 17 million acres and spans 500 miles from the southern tip of Prince of Wales Island to near Glacier Bay.  For more information go to the Tongass National Forest web site.
More information on Prince of Wales Island visit the Prince of Wales Island Chamber of Commerce web site.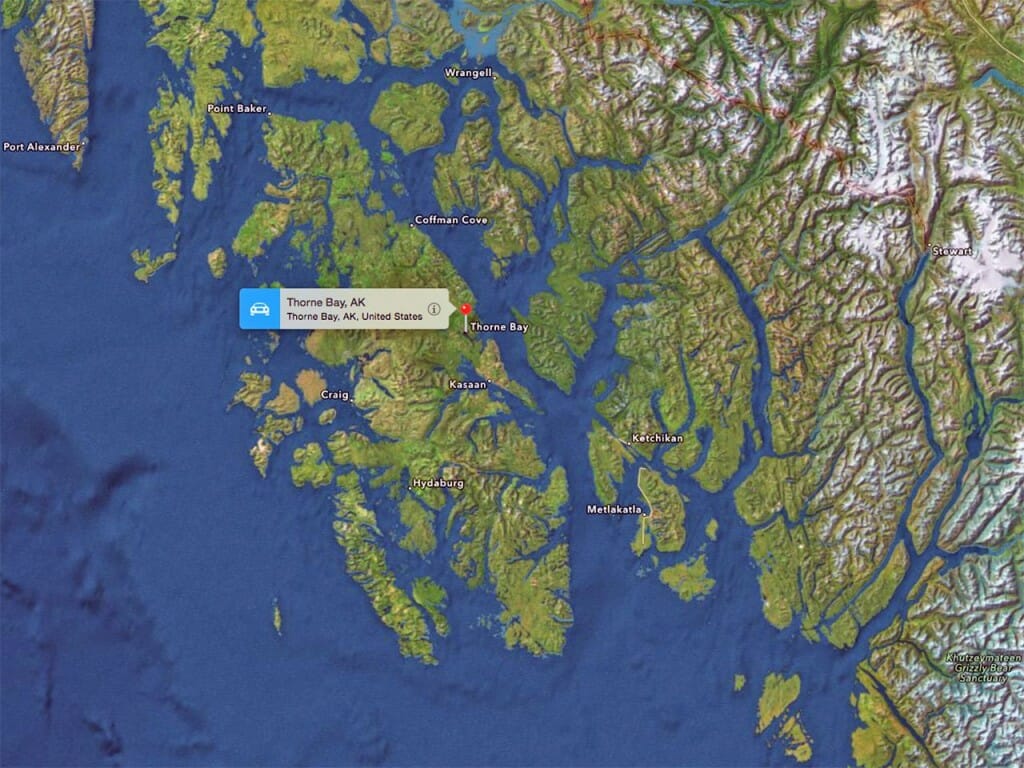 ALASKAN ESCAPE
Your self-guided fishing adventure awaits!
Multiple cabins, a 16′ Lund skiff and a 10 minute boat ride from your door, you will find prime fishing grounds for Salmon, Rockfish and more. Enjoy the Crab, Clams and Shrimp you catch yourself.
For reservations and information call (808)-728-8806